Description
Supports Wireless & Wired Connections:
Apple Carplay&Android Auto / Mirror link /Only wired AutoLink/ USB Multimedia Player/ TF Card Multimedia Player / Cam in/ AUX output
Screen:
 7-inch HD IPS capacitive Screen 1024* 600
Support Voice Controls:
 Apple Siri & Android voice control & Google.
Multimedia Playback:
 USB + CAN IN +TF card Multiple input ports
Built-in:
 5G WiFi + Bluetooth 5.0
Light-sensing:
 Automatically adjust the screen brightness according to the ambient brightness
EQ effect: 
Many different sound effect options
Three kinds of audio output:
 FM transmitter/AUX cable/ Built-in 2W speaker
7 Stylish LED Buttons: 
Change the color of the exterior key, and set it according to your like: white, purple, cyan, yellow, red, blue, green, auto, off.
AUX output:
 3.5mm RCA
FM Frequency:
 FM 87.5 MHz to 108 MHz
USB Port:
 5V 2.1A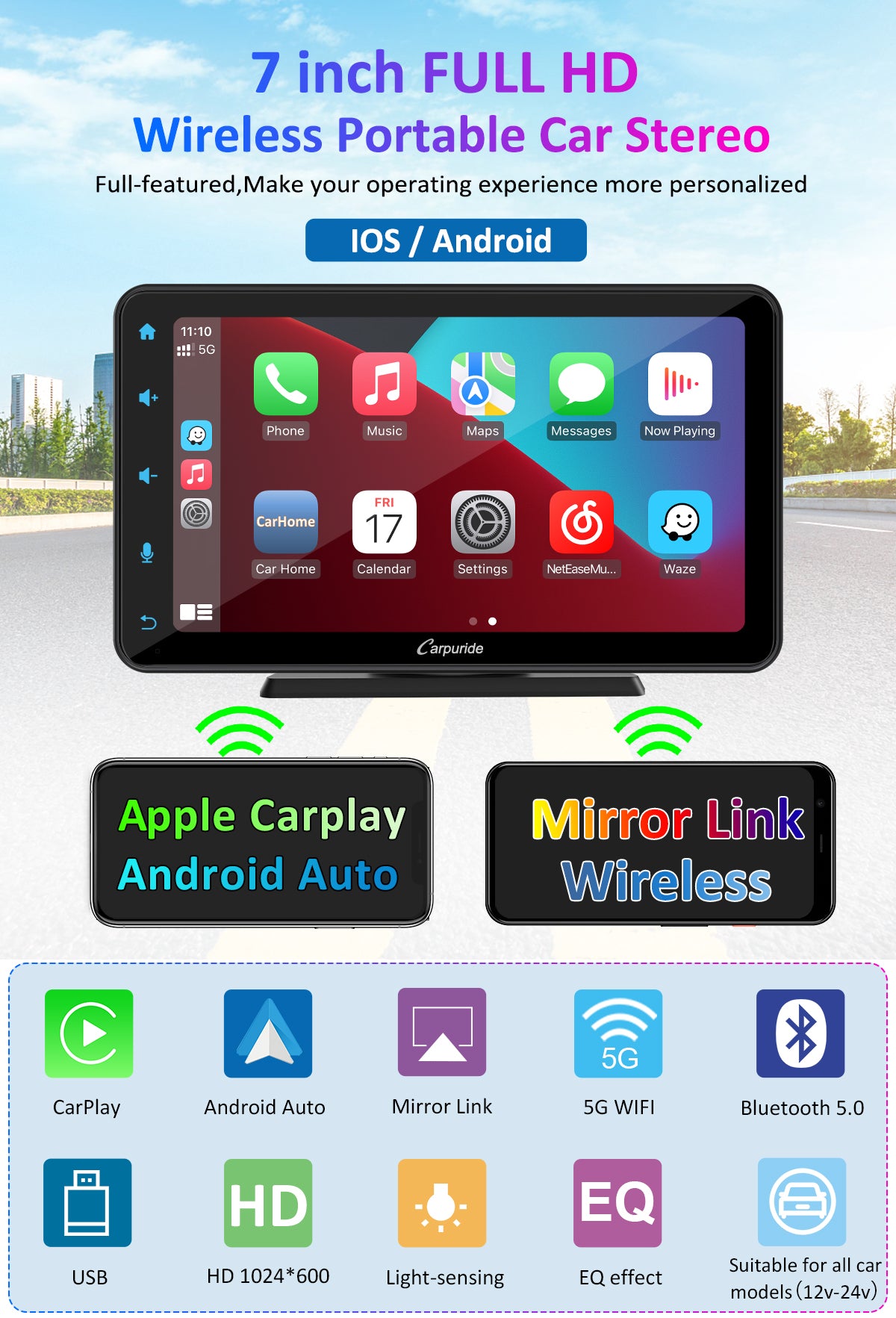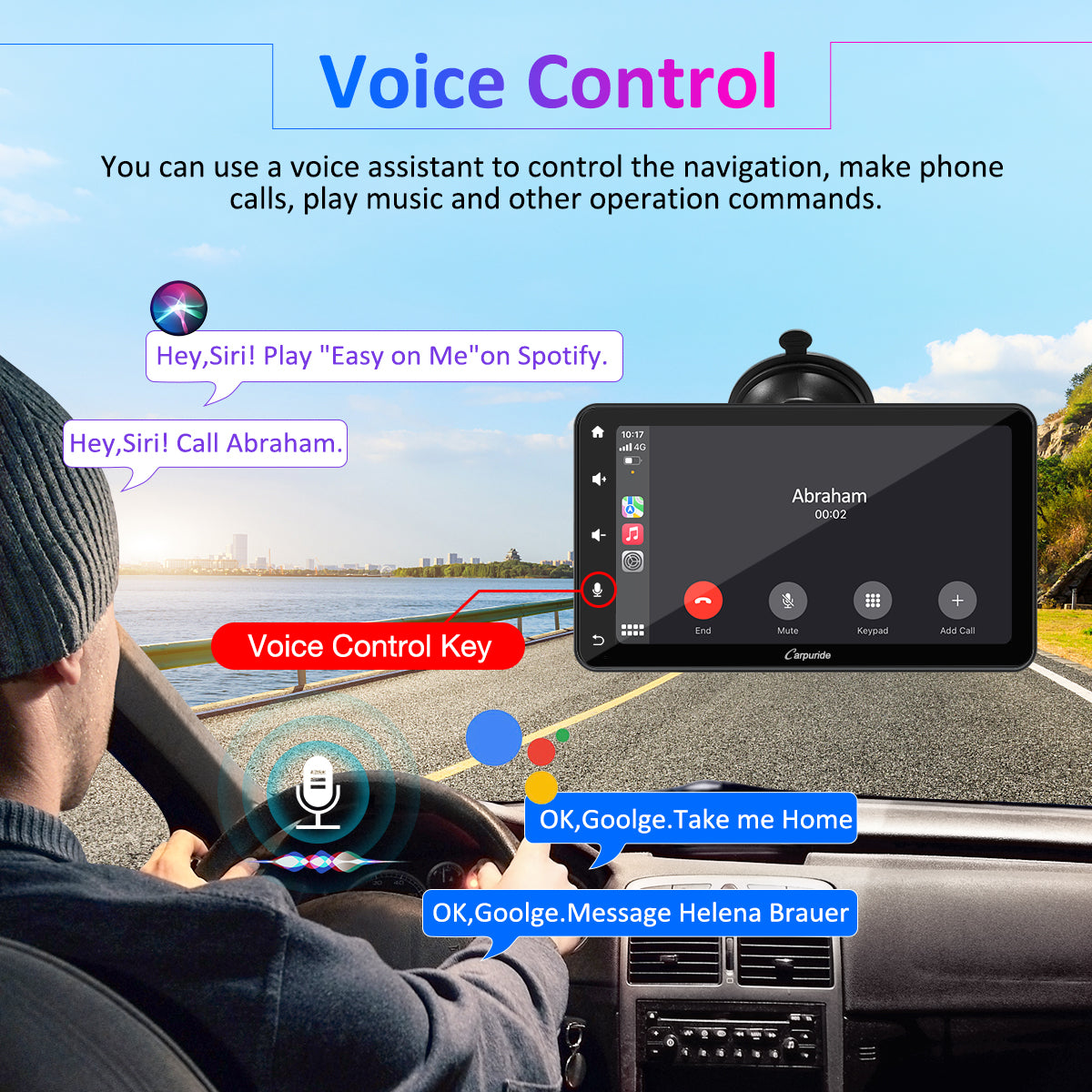 The portable car stereo is equipped with the latest voice control technology. allowing you to make phone calls, navigate, and play music with the help of an intelligent voice assistant.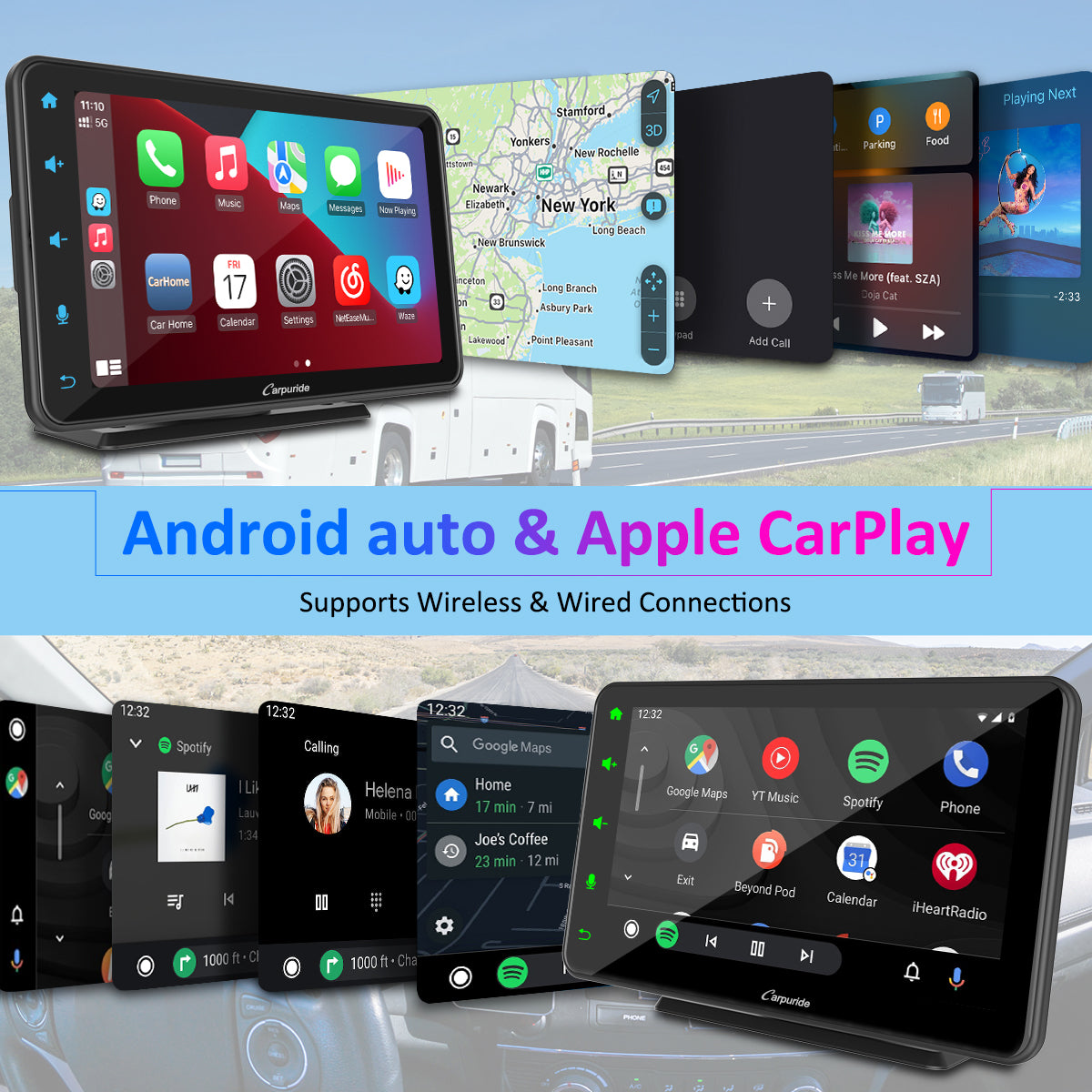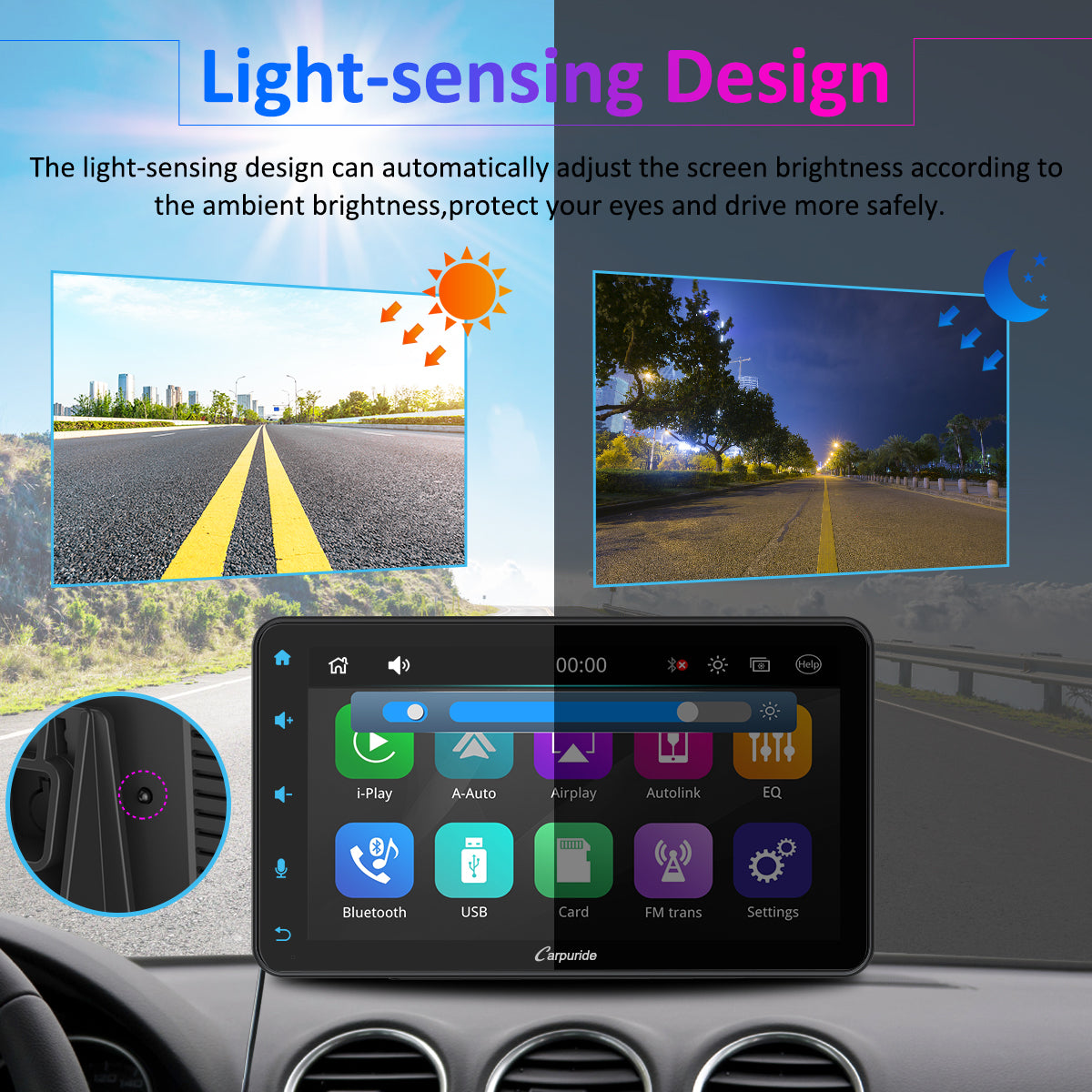 The light-sensing design can automatically adjust the screen brightness according to the ambient brightness, protect your eyes and drive more safely.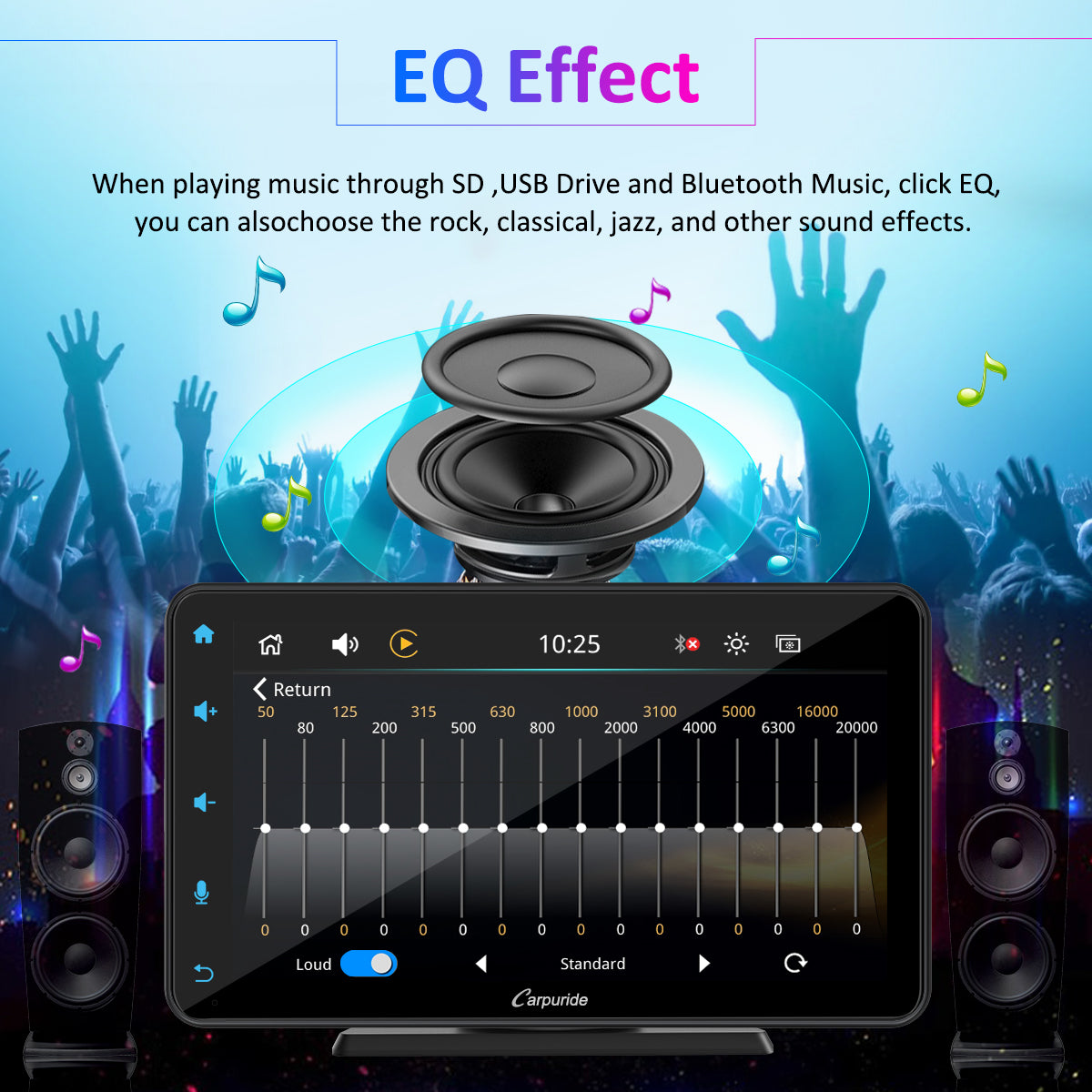 When playing music, click EQ. You can also choose rock, classical, jazz, and other sound effects.
Change the color of the exterior key and set it according to your liking.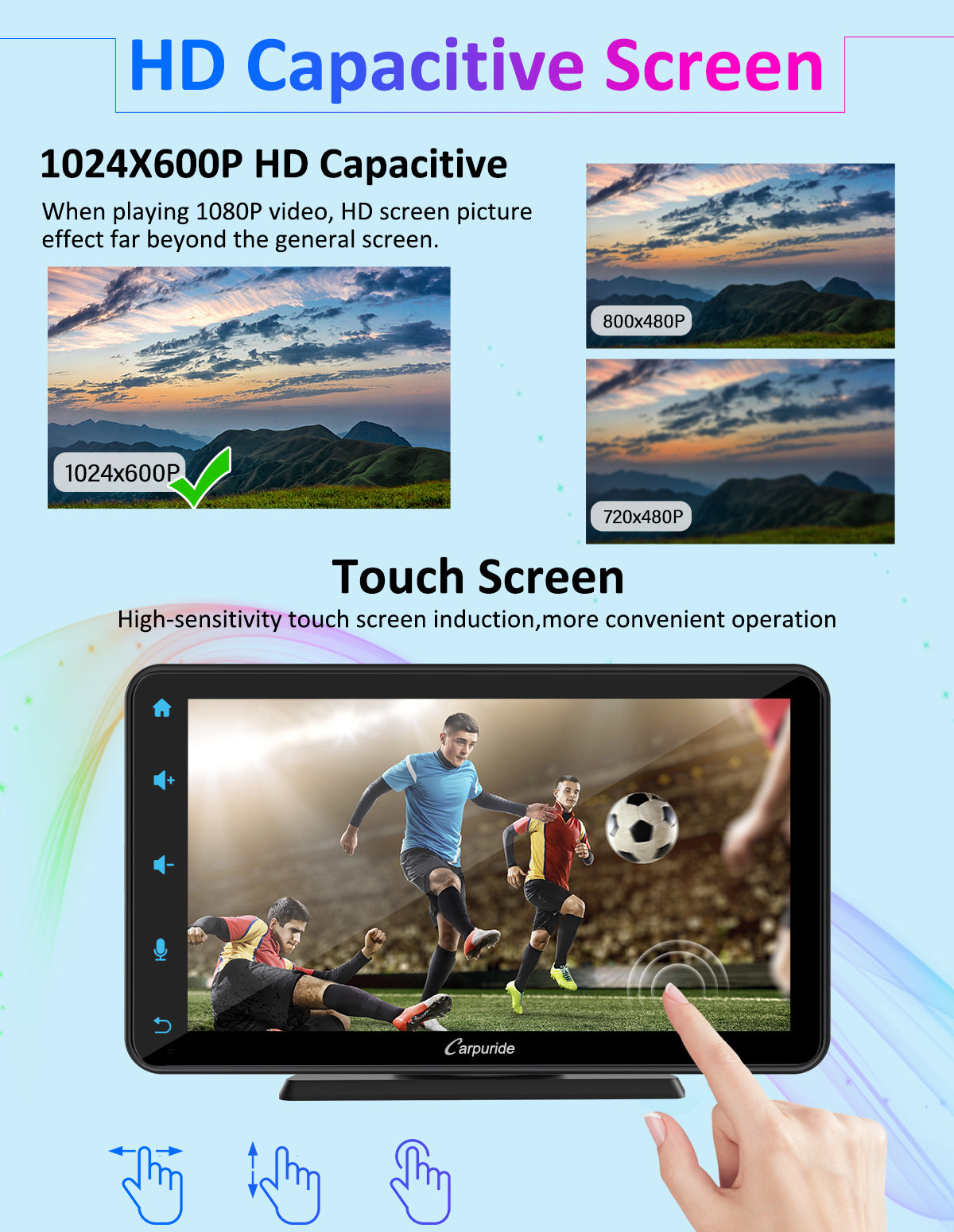 7-inch IPS touch screen car stereo, resolution 1024 * 600, support 1080P video playback, and enjoy a full set of large-screen movies, maps, and other features.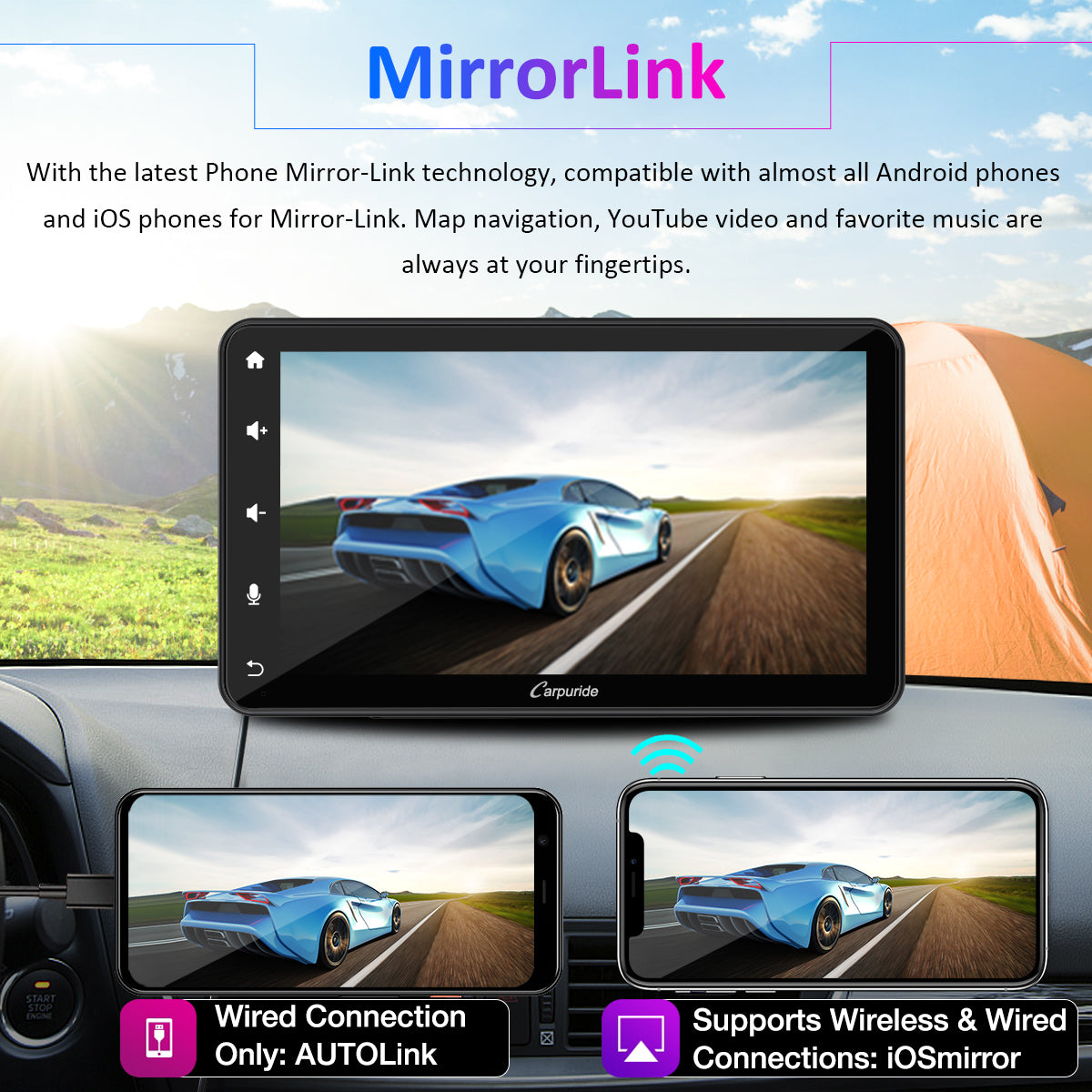 Wireless /wired connection Android Auto & Apple CarPlay & Airplay. Wired connection only AUTOLink. After connecting, you can watch videos, make phone calls, navigate, and play music.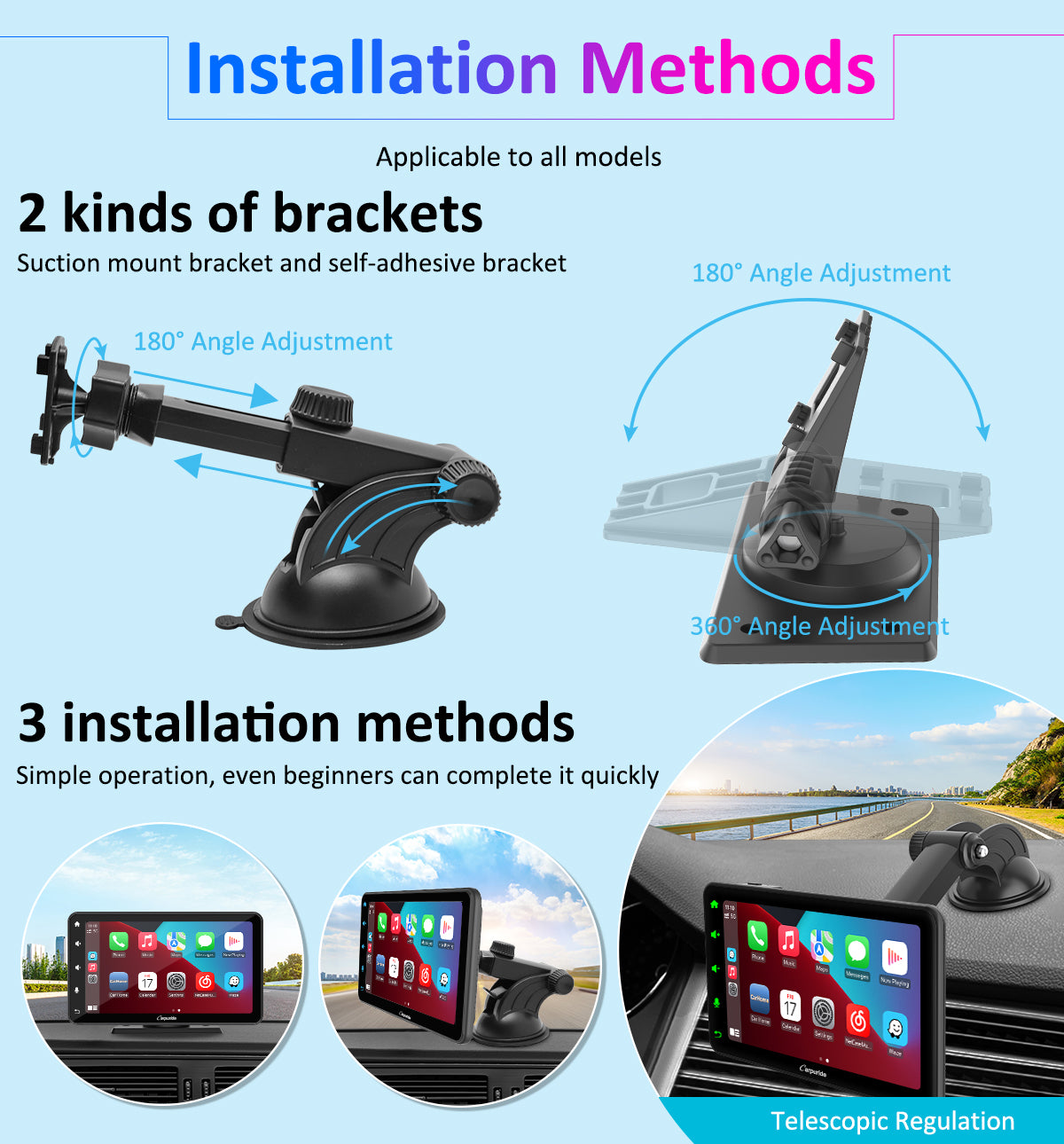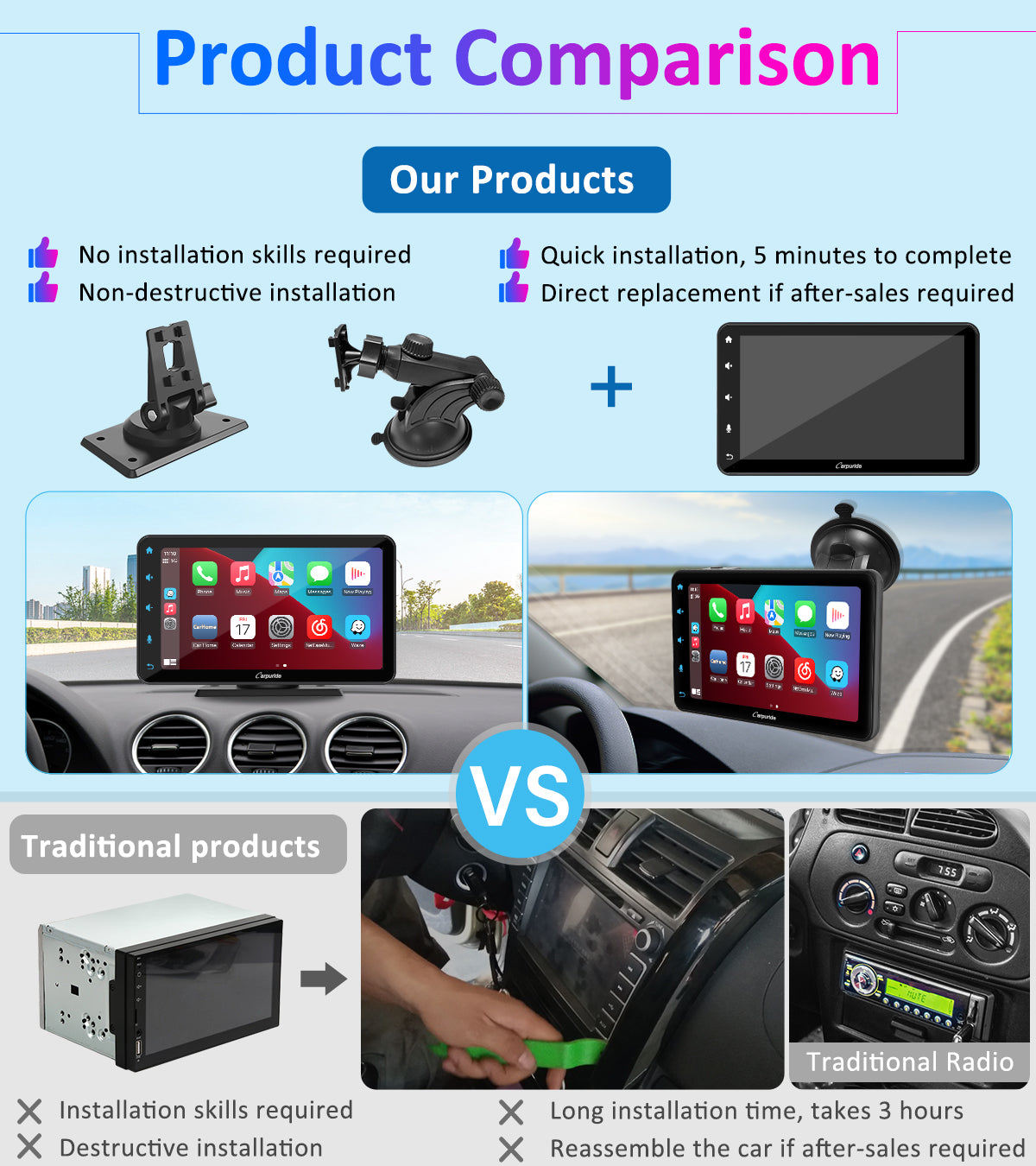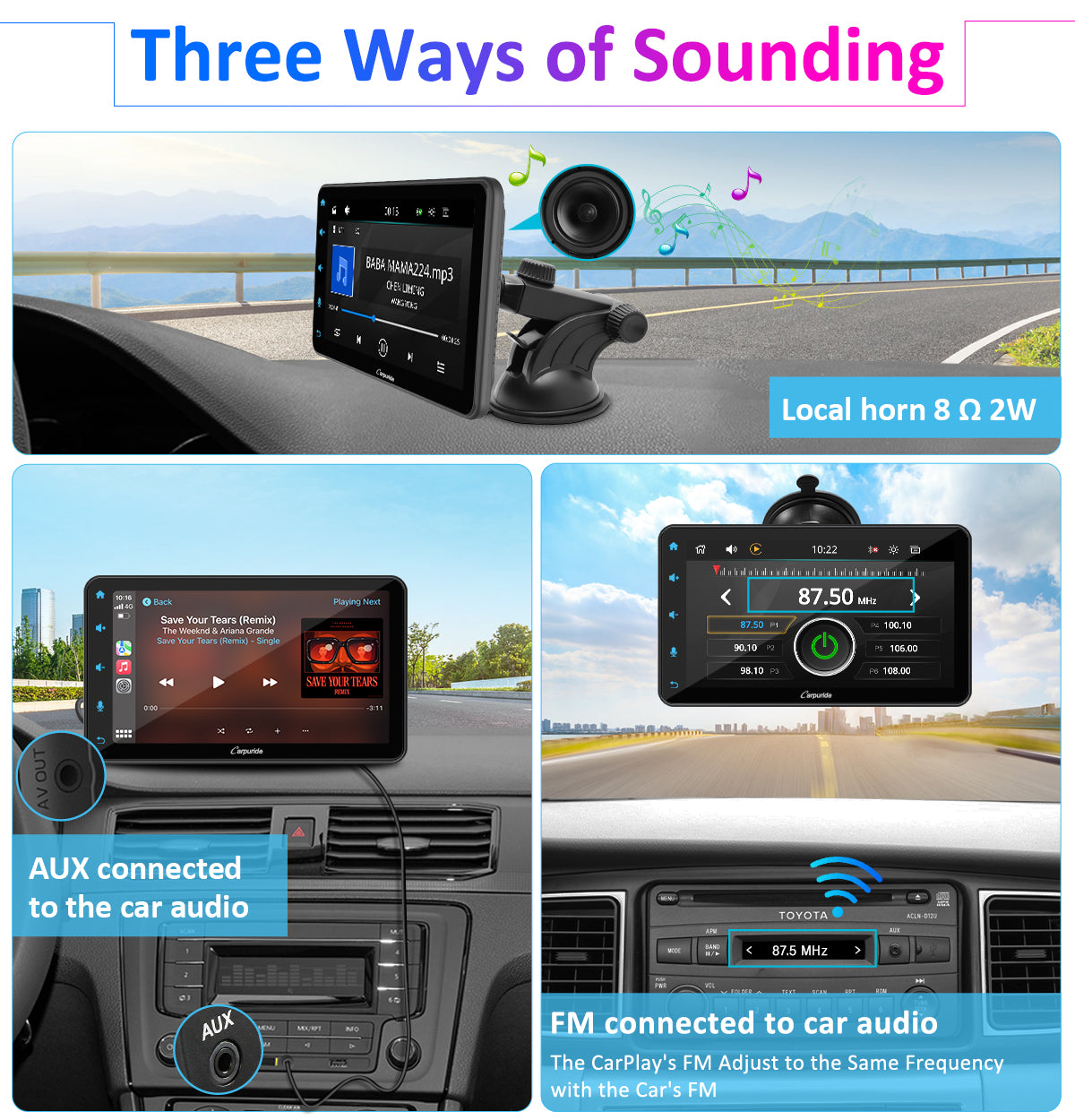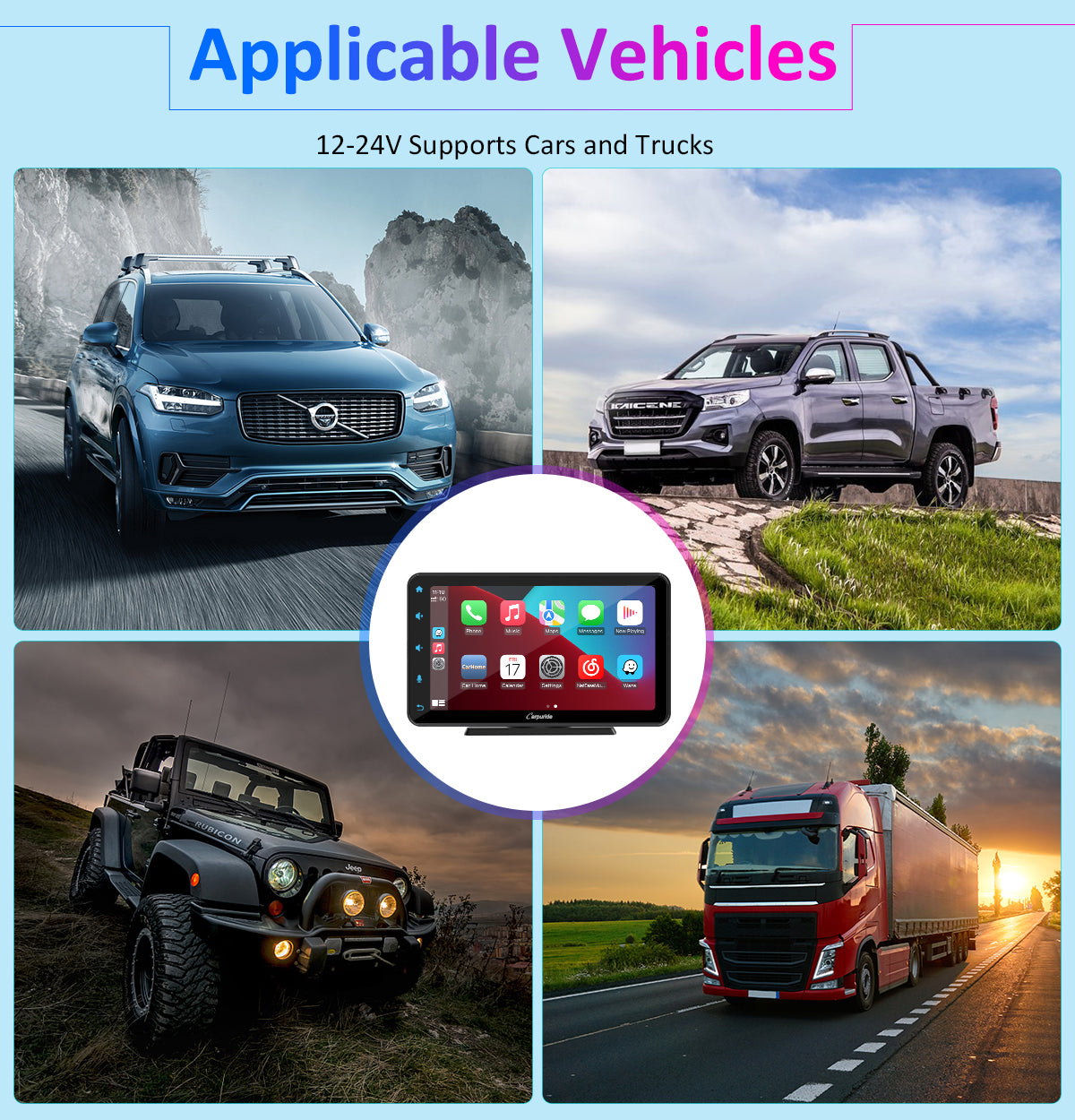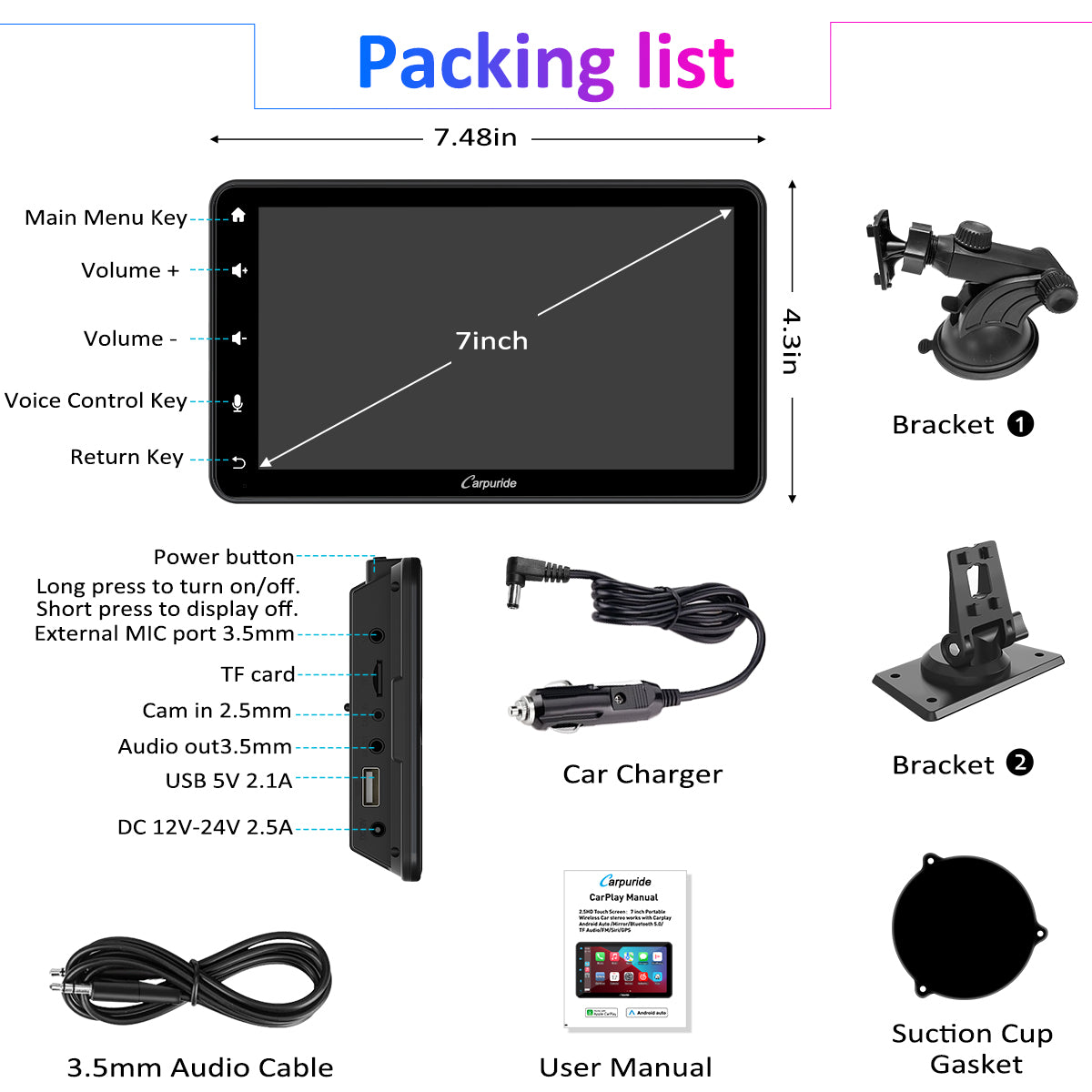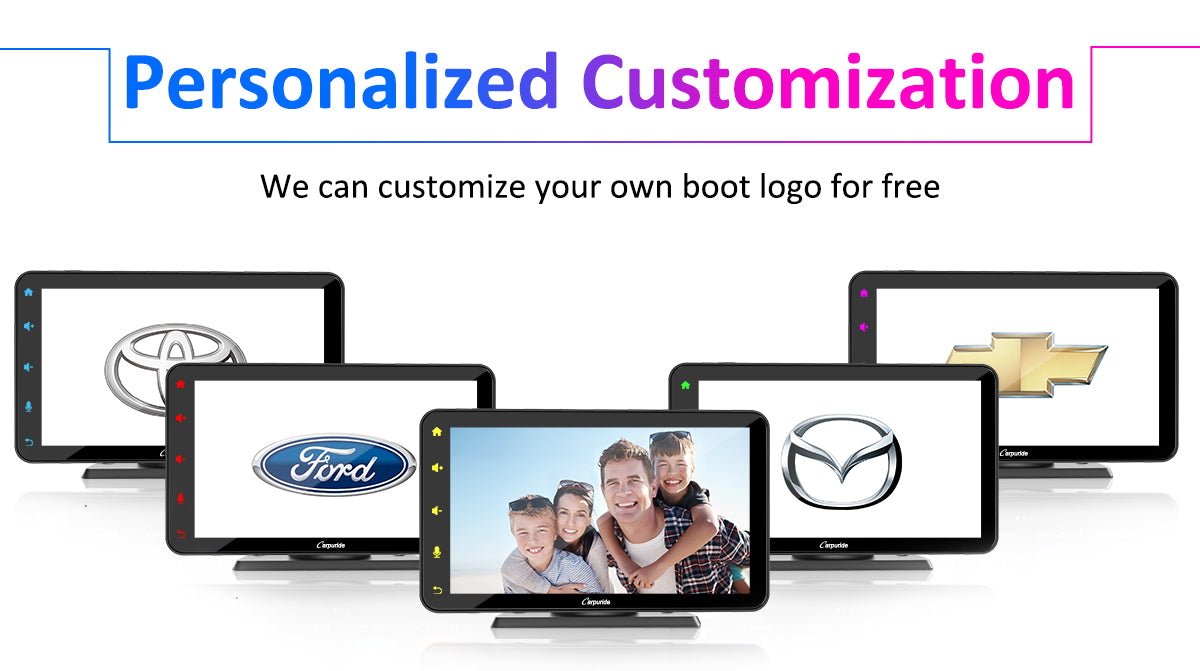 We can upgrade the boot logo for free, completely personalized. For example, set your boot logo to match your model, or set the boot screen to your preferred personal or family photo, etc. Simply send us your preferred boot logo or picture.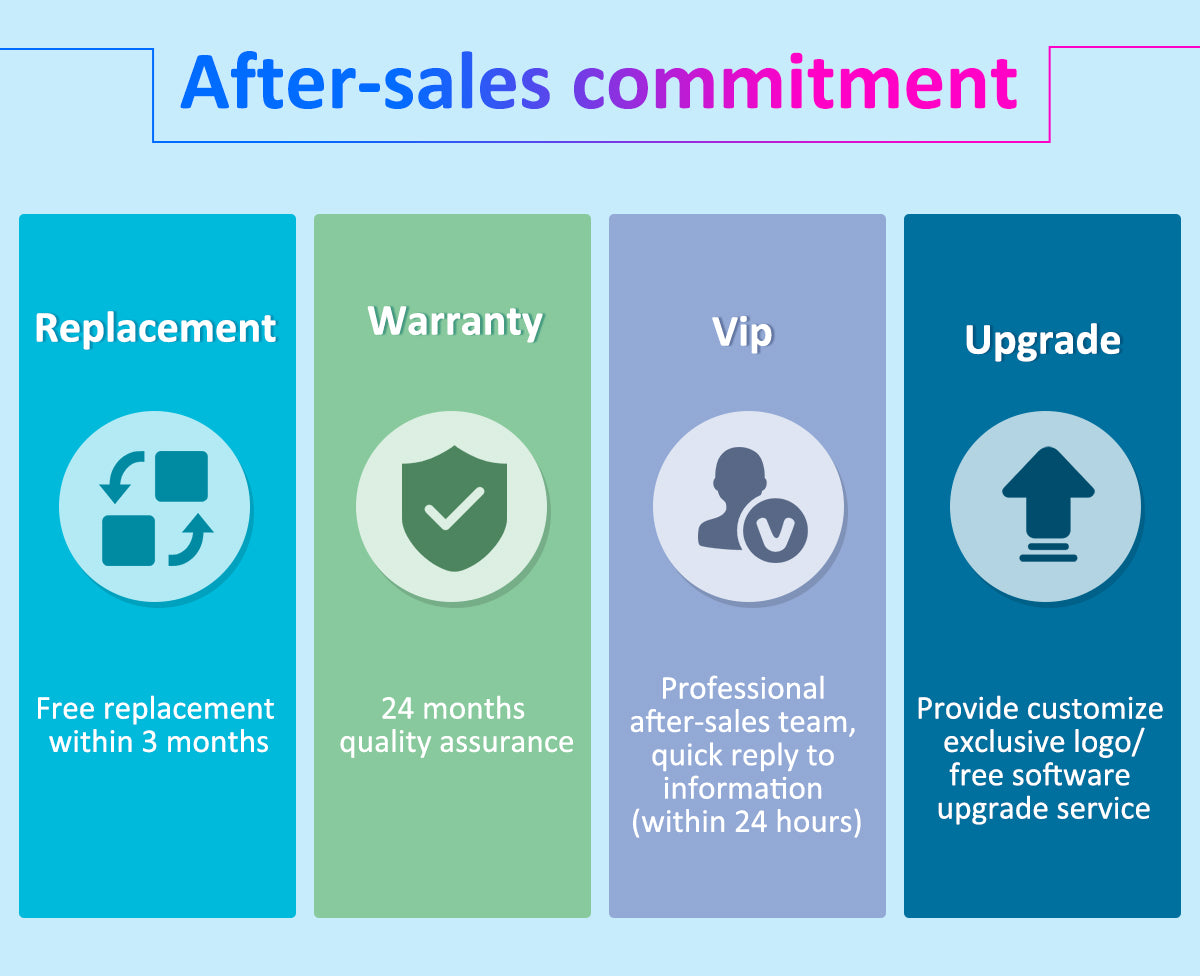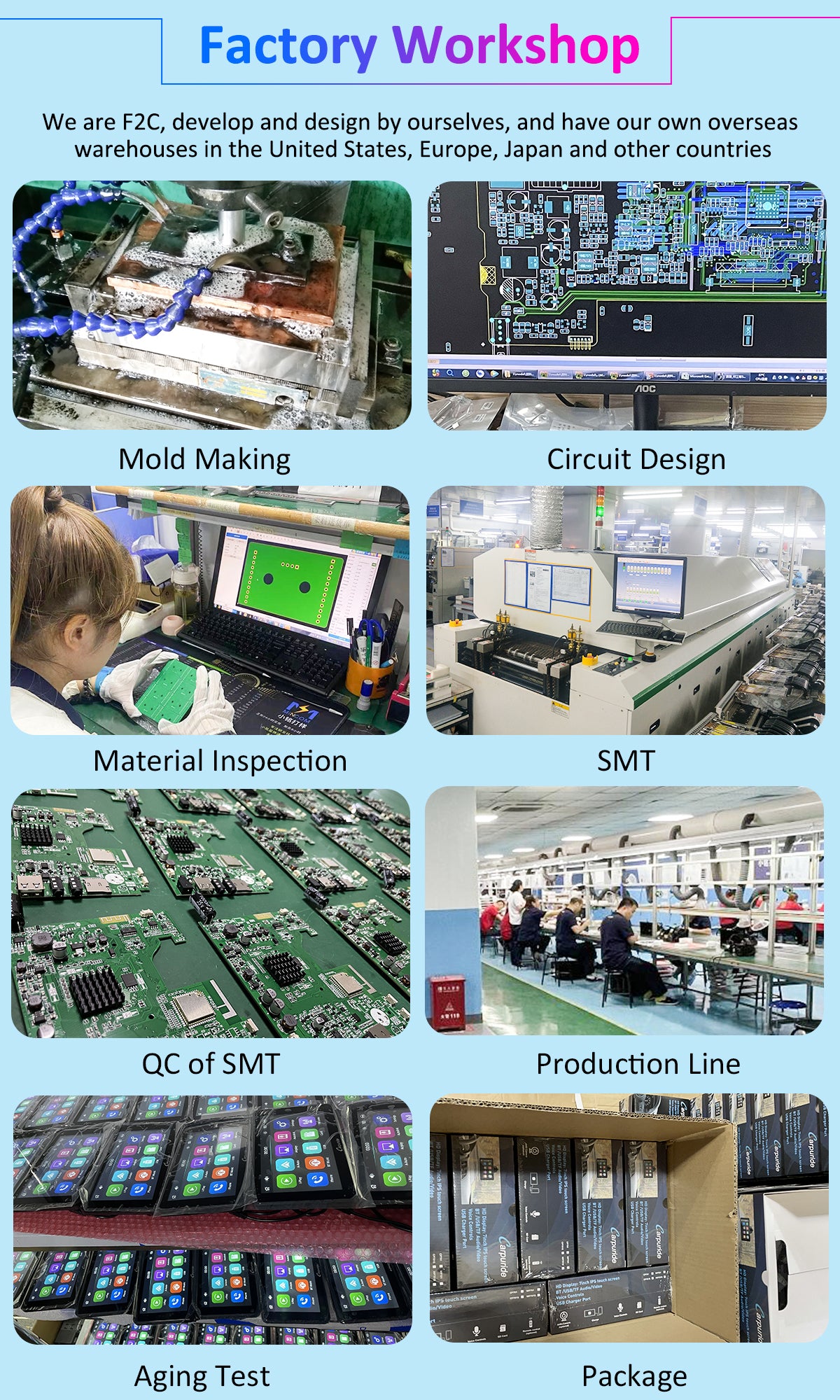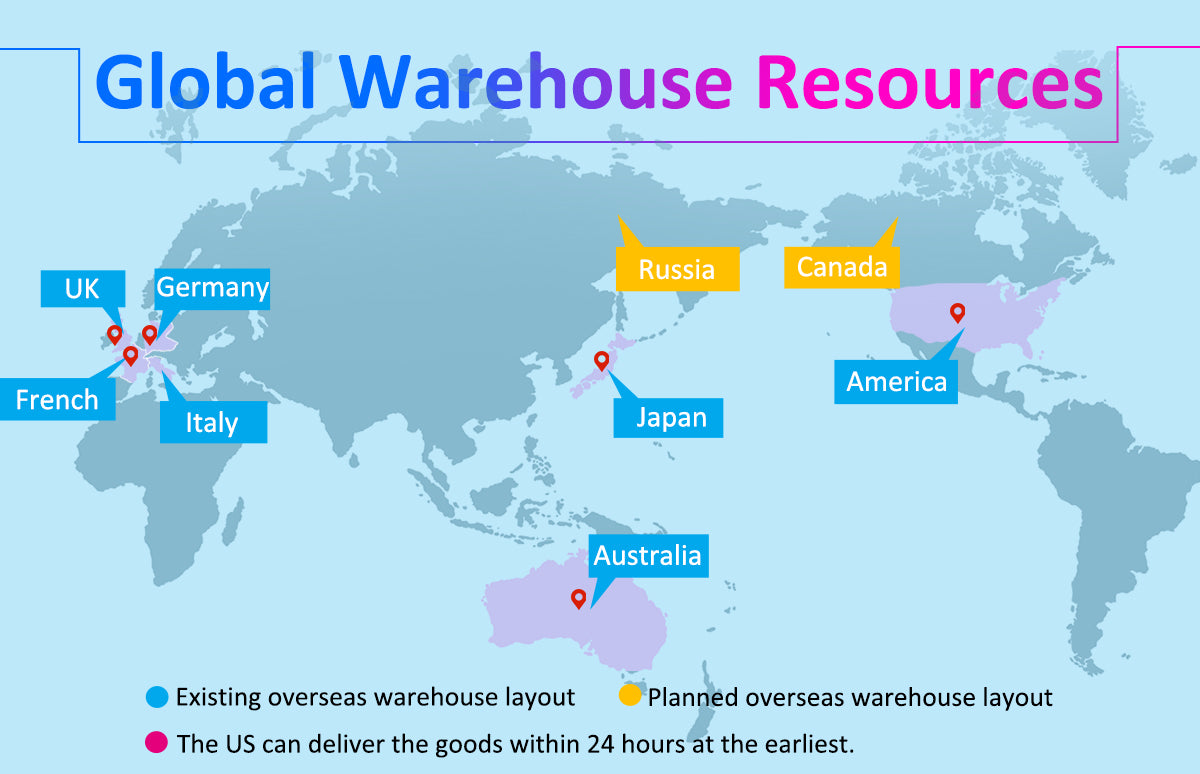 We are F2C and have our factory. From research, design, production, and after-sales service, we carefully control every link. Not only in the United States, but also in Europe, Japan, and other places, we have overseas warehouses, which can quickly ship for you.To provide customers with better service, we have established a professional customer service team. If you have any questions before purchasing or If you are not satisfied or do not understand during use, you can contact us through the official email address, and we will reply within 24 hours.At the same time, our products provide a 24-month quality guarantee, and We will also strive to improve our products and can upgrade the software for you for free, to provide you with a better experience.E-mail: seller@carpuride.comWhatsApp/Wechat/Line: +86 15914018419
Excelente
Llego en buenas condiciones, configuración e instalación rápida, adquirí el soporte para la ranura de CD, el funcionamiento sencillo, conexión rápida a mi celular Android para uso de Google map y demás funciones, aun me falta hacer la conexión de espejo para ver que tal va, en mi caso escogí la conexión de audio auxiliar ya que de esta manera se aprovecha mejor el sonido incorporado de mi carro, me hubiese gustado o no se, si es posible poder acceder a más app de mi celular cuando estoy conectado vía Bluetooth así acceder fácilmente a YouTube por ejemplo y apreciar videos sin necesidad de conectar un cable mas, pero en general va perfecto y excelente en mi hyundai elantra 2012.
Perfecto para coches veteranos
He podido actualizar mi equipo de sonido con este aparato que cumple perfectamente como reproductor de música en streaming y navegador gps
Molto facile da usare, collegando il telefono all'auto ed al Carpuride ascolto la musica dalle casse dell'auto.
Excellent
It works smoothly and expected and it only takes a few seconds to set it up
Carpuride W707
A peine arrivé et déjà installé dans mon cadillac escalade, il a trouvé tout de suite sa place et fonctionne à merveille. L'allumage se fait très rapidement et l'android auto est quasi immédiat. Vraiment un appareil complet et d'apparence qualitatif
Wow, that's cool. Can you tell me the model of your car? Thank you.